Frequency and voltage monitoring relay HRN-100
Multifunction voltage and frequency monitoring relay with LCD display for protection of devices connected to 3 phase network.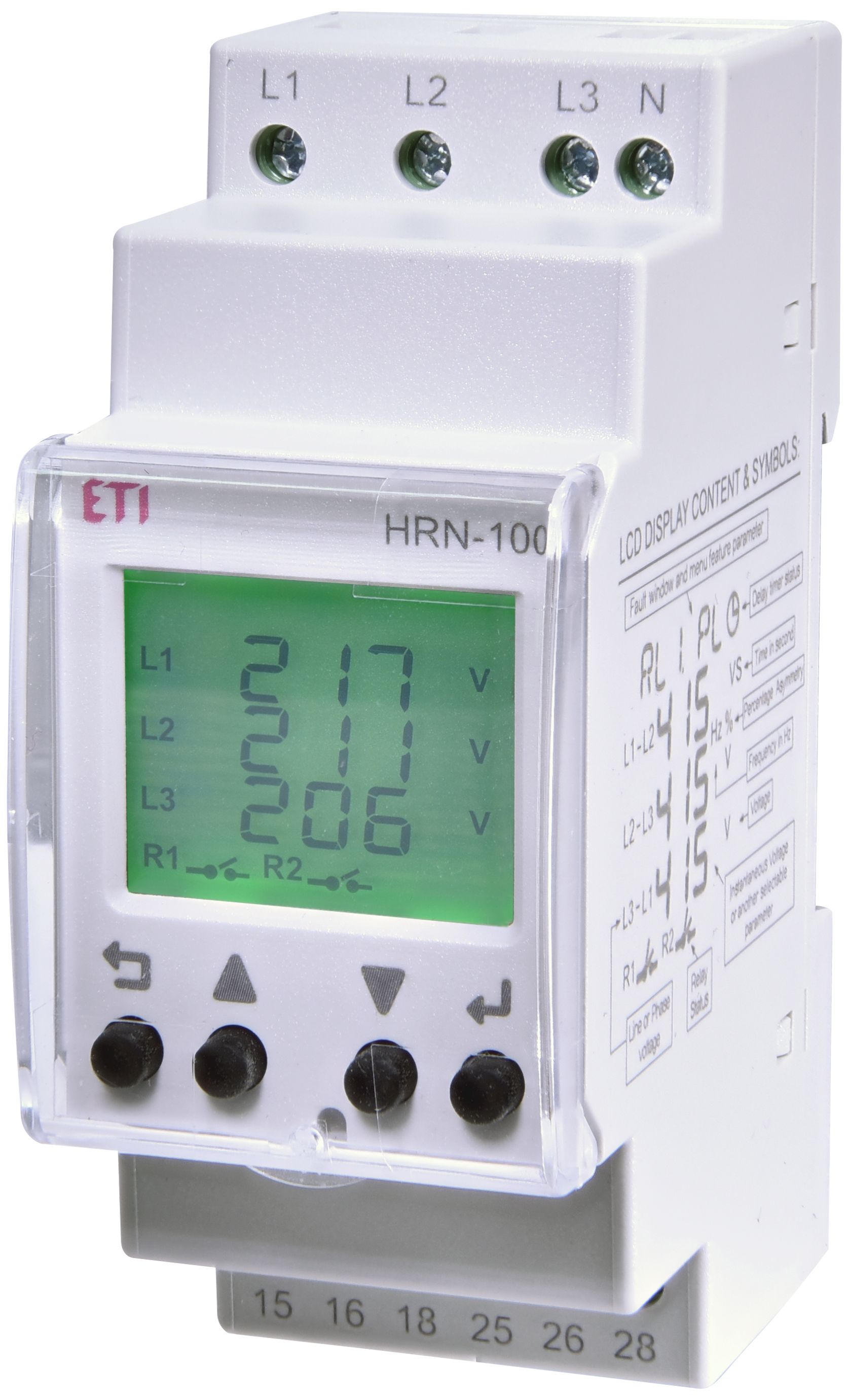 Advantages:
3-wire or 4-wire connection (with or without neutral)
Monitoring of upper and lower voltage & frequency in 3-phase circuits, phase sequence, failure and asymmetry incl. neutral fail (only in 4-wire connection).
The device is supplied from monitored voltage.
Both output contacts can be set individually.
Measures real effective value of AC voltage (True RMS).
Optional response delay of the output contact to the measured fault state or transition from the fault state to the OK state incl. delayed response of output contacts after connecting the power supply
Optional closing or opening of the output contact when measuring a fault state (Fail Safe / Non Fail Safe).